This long established group has toured extensively through Britain and Europe and has given performances at London's South Bank, St Johns Smith Square and St. David's Hall, Cardiff.  Their concerts are well known for their informative and entertaining introductions. Sparkling performances combined with a friendly convivial atmosphere send audiences home elated.
The trio regularly performs and gives masterclasses in Germany where they frequently introduce British composers like Alan Bush, Samuel Coleridge Taylor ,Rebecca Clarke and Frank Bridge. 
In 2019 the trio started collaborating with the author Anna Beer, a Fellow of Kellogg College, University of Oxford, whose 2016 celebration and exploration of the achievements of female composers through the centuries, 'Sounds and Sweet Airs: the Forgotten Women of Classical Music', was shortlisted for the RPS Creative Communication prize. Together with Anna the trio brings these previously neglected composers' works to new audiences.
They recently have recorded works by Henriette Bosmans and have started a series of workshops and talks 'silent scores' with the aim of making the vast unheard repertoire by underrepresented women composers part of the curriculum for schools and colleges .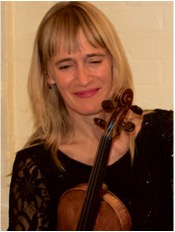 Marina Solarek studied violin in Mannheim and Hamburg and completed her studies in London with Prof Yfrah Neamen. She has performed regularly in Britain and abroad with the Feinstein Ensemble and the Baroque Ensemble Kontraste. She has given concerts at the South Bank and has made several broadcasts for Classic FM and BBC Radio 3.
Marina was a member of the BBC Radio Orchestra in is now leading a busy freelance career, working with the Orchestra of the Royal Opera House Covent Garden,  BBC Symphony Orchestra, West End Shows and for Film and Television. Marina leads the Richmond Orchestra and is Artisitc Director of the Youth Music Centre in North West London.Her experience in educational work include teaching at the Royal College Junior Department, Orchestral and Chamber music coaching and giving Masterclasses at the University of Belfast.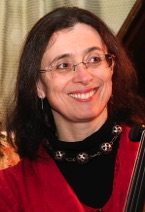 Miriam Lowbury  studied at Bristol University, the Royal Collage of Music, and the Royal Academy of Music with the Amadeus Quartet on a Leverhulme Scholarship. As a chamber player she has toured widely, played on radio and TV, and appeared with artists including Raphael Wallfisch, Jack Brymer, Michael Collins and Peter Donohoe. Her highly acclaimed recordings have been nominated for a Gramophone Award, and gained the top rating of five stars in the BBC Music magazine. 
As well as playing in the Solarek Piano Trio, Miriam is a member of Fourth Dimension String Quartet, and Double Image, which has held residencies at Southampton University and the University of the Third Age. She regularly plays in many orchestras including BBC Concert Orchestra, ENO, and City of London Sinfonia, and is regularly invited to play principal in many smaller orchestras including Bath Philharmonia and New London Sinfonia. Education work has included workshops in schools, universities and prisons, and teaching at the Junior Royal College of Music. Miriam's cello is made in 1810 by Thomas Dod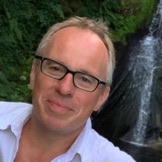 Pianist Andrew Bottrill studied with James Gibb and Edith Vogel at the Guildhall School of Music & Drama. During this time he was awarded five prizes together with numerous scholarships, notably the BP and the Carnwath awards. He was a finalist in the Dudley piano competition and gained the Guildhall School of Music & Drama Premier Prix Concert Recital Diploma in 1986.
He proceeded to give concerts under the auspices of the Kirckman Concert Society and the Park Lane Group as well as many music societies and festivals throughout the country and abroad. Major appearances have included the Purcell Room, Wigmore Hall, St John's Smith Square and Lobkowitz Palace in Prague. Amongst his CDs and broadcasts are soundtracks of Debbie Wiseman film scores and music by Cornelius Cardew.
In 2000 he gained an MA in Music Education from the University of London, which consolidated his considerable and diverse experience as a teacher. In 1997 he became a professor at the Royal College of Music and in 2002 he returned to the Guildhall School of Music & Drama, as professor with responsibilities within Music Studies and Keyboard departments.
Andrew is a Director and Trustee of the London International Piano Competition, Head of Keyboard at Latymer Upper School, and joined the piano-teaching staff at Junior Guildhall in 2013